Labour & Employment
Protecting your work's legacy
Labour and Employment Law is perceived as a natural arena for conflicting interests. GFDL provides solutions for corporate clients and private clients alike.
Our lawyers have wide-ranging knowledge in all areas of contentious and non-contentious employment matters. We routinely handle a wide variety of litigation matters involving employment, employee benefits, and shareholder or management issues. We also advise corporate clients before a dispute becomes the subject of actual litigation.
Our lawyers are well-informed of negotiation dynamics and mediation procedures.
In sectors where information is key, our team advises on employee noncompetition and no solicitation agreements, and on espionage and theft of trade secrets by employees.
This practice is supported by other practice areas, across multiple sectors and jurisdictions. GFDL advises on the cross-border implications of secondment of employees to and from Portugal from an employment, immigration and tax standpoints.
How we can help
Drafting and negotiating employment agreements
Corporate Governance & Executive remuneration
Disputes, Disciplinary Procedures and Dismissals
Employment aspects of M&A transactions and restructurings
Pension arrangements and employee stock ownership plans (ESOP)
GDPR issues and Data Privacy
International secondments
Acqui-hiring transactions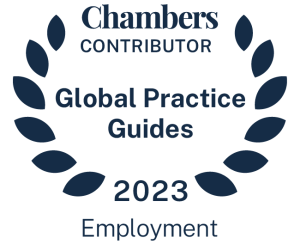 Corporate & Commercial Contracts